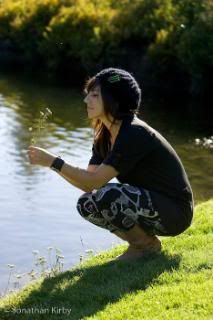 first pet… rabbit. Sammy.
first car you owned… Hyundai excel
first trick you learned…frontside 360
first shredder you looked up to…Jamie Lynn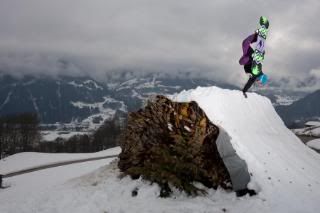 first contest you won…Heavy Metal Rail Jam at Lake Louise
first person to call when you win the lottery…my boyfriend
first skate park / mountain you rode…Canada Olympic Park (Calgary, Alberta)
first set up (snowboard / skateboard)…something without metal edges. We weren't allowed on real resorts because of that.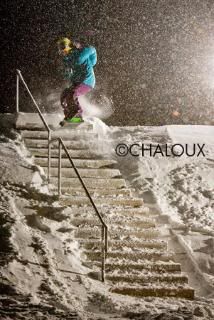 first concert…Tiffany
first thing you do in the morning…Go pee!
first big purchase…a 2000 Ski Doo 600. AKA the Yellow Turtle.
first sponsor…K2
first job…Soccer coach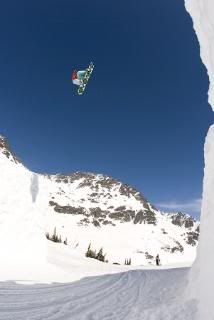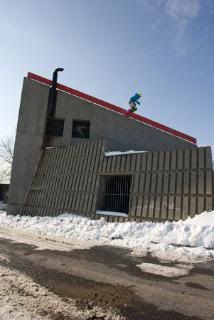 last thing you ate…bagel, peanut butter and banana
last person you called...Alaska Airlines
last text you sent…Colleen Quigley at 10:56pm
'You slut bag. I heard K2 will sponsor u if you come out for Canada day. Don't be a ginger'
last thing you do before going to bed…put my alarm on.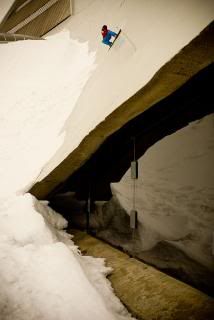 last time you said "last time"… after I ate a whole bag of M&M's.
last concert…Sasquatch festival
last mountain / skate park you rode… Mt. Hood
last movie you watched…Get it to the Greek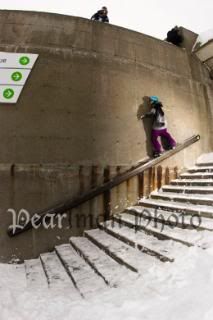 last close call…almost slamming into Spencer doing turns down Mt. Hood groomers. So scary.
last big purchase…a flight for my bf to come visit for 4th of July at Mt. Hood
last thing that surprised you… when Tedore jumped on my bed and tried to drag me out of a good sleep in the middle of the night.
last regret…not staying in Alaska longer.
photos: Christy Chaloux, Mike Yoshida, Jeff Pearlman