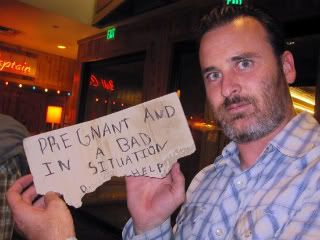 first pet...Ptah Templeton, Burmese Cat, 1990-2008.
first car...Toyota 4-Runner, still have it.
first trick you learned...Ollie and ollie variations, 180, to axle, etc...
first skateboarder you looked up to...Eric Estrada, the local ripper.
first contest you won...Some am contest around '86 or '87.
first person to call when you win the lottery...Real Estate agent.
first skate park you ever skated...Tijuana skate park in Mexico.
first skateboard...Nash "Skate or Die" from Big 5 sports.
first time you saw Ed naked...Classic Mike Burnett Question.
first concert...Red Hot Chili Peppers, 1986.
first thing you do in the morning...Walk to the computer and check emails.
first big purchase...My first house in 1995.
first sponsor...Circle-A skateboards.
first job...Pro Skateboarder, New Deal.
last thing you ate...A veggie dog with sauerkraut and mustard.
last person you called...Geoff Rowley, returning a call.
last text you sent...To Billy Marks about going up to SF.
last thing you do before going to bed...Read.
last time you said "last time"...I say it all the time while reminiscing.
last concert...No Age, Sonic Youth and Pavement in LA.
last skate park...Peoria Park in Phoenix, AZ.
last time you saw Ed naked...This morning in the mirror, worried.
last movie you watched...Joe Kidd, a Clint Eastwood western on cable.
last close call...While driving on the Toy Machine Brainwash tour a few weeks ago.
last trick you filmed...Two weeks ago, impossible tail grab in some ditch in Albuquerque.
last big purchase...Getting all my film processed from my last trip to Europe.
last thing that surprised you...Lakers losing 3 in a row tonight.