Bond is an outerwear company any snowboarder should actually want to support. Every piece of outerwear they put out is combed over to ensure that they're doing everything possible to be as sustainable as possible. All of their outer shells and inner liners use a blend of recycled PET (made from plastic bottles and containers) and virgin polyester that is completely recyclable. Both the PET and polyester have been used before and can be used again. Thumbs up in my book. All snaps, buttons, and zipper pulls are made from recycled plastic pellets used in heavy industry. Bond use a top down sustainability model, and are a carbon neutral company. All of these practices add up to equal one company that has the environment in mind. I like to think that snowboarders would want to support a company that's attempting to sustain the environment that they/we thrive in.
The jacket I had the pleasure to check out is the National in the Aruba Bruce Illest colorway.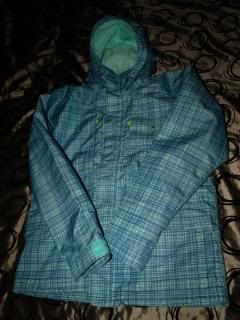 This jacket is solid from top to bottom. It features 10k waterproofing, 10k breathability, and fully taped seams...all staples when you're out cruising in the elements.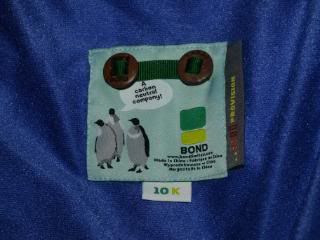 There are hood aperture adjustments that are accessible from within the chest pockets, under pocket flap glove holders, and 14" pit zips to cool you off when you need it.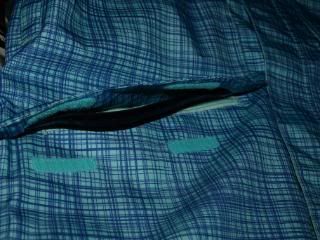 The collar has a snow dam to keep out, you guessed it, snow, when your forehead deep in pow (or when you bail and are ragdolling down the hill). Bond's "phantom thumbderwear,' "damp-ass eliminator," and a goggle wipe/snotrag on the right hand gaitor are also features you're going to find on the National jacket for '11.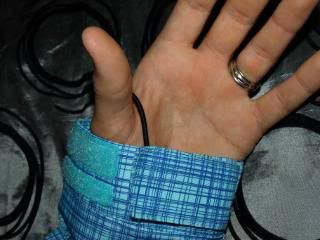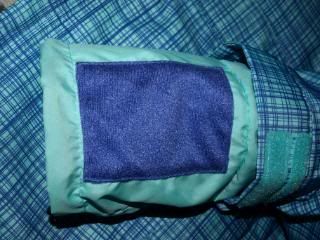 To top things off, you'll find that there's a media stash sleeve inside the chest pocket and a "waste management pocket" to prevent you from tossing your candy wrappers onto the mountain. Forgive me for sounding like a broken record, but, the Bond National is rock solid from top to bottom.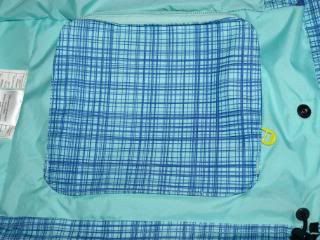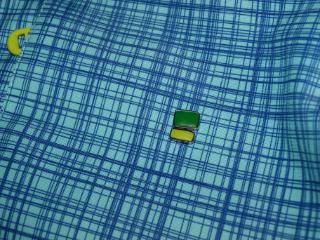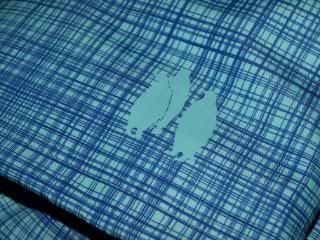 The pants I got to go with the above jacket are the Bond Talma's in Ash.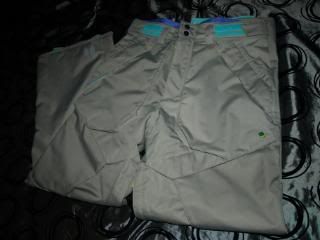 Again, these pants have 10k waterproofing and breathability and are fully seam sealed. Also, they feature 40gm's of recycled poly tactical insulation to keep you toasty as needed.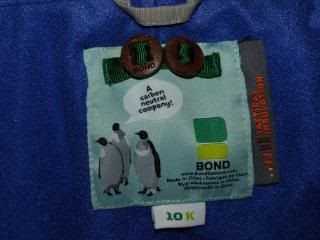 But, when you don't need it you can unzip the "14" taint getting hot inseam vents." The cargo pockets and hand warmer pockets are nice and roomy so you can store whatever it is you need to store without it getting too crowded in there. Both cargo pockets also have the under flap glove holder straps to boot too.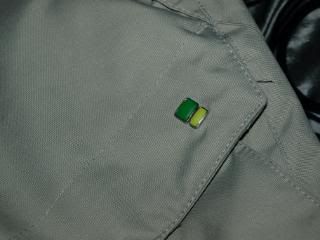 To top things off the Talma's feature zippered accordion gussets, Bond's no-scuff pant jack up system, and the damp ass eliminator system.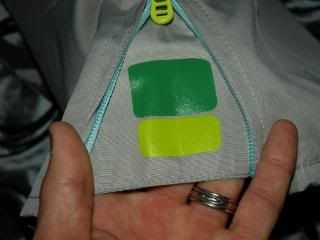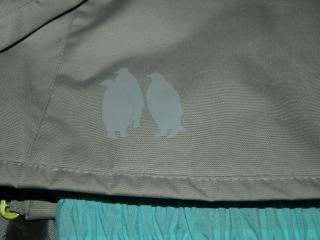 If you're looking to stay warm and dry on the hill, all the while keeping a clean conscious in regards to doing something positive for the environment...look no further than Bond's National jacket and Talma pant. Or, check out any of their other styles Bond has to offer. They have something to float just about everyone's boat.