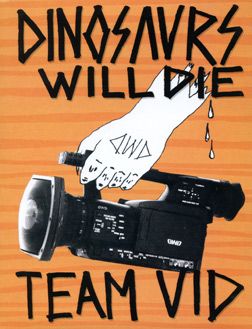 I picked this video up from iTunes since there are no good, legit snowboard shops in the Pittsburgh area (to my knowledge). This is my first, yes, my first video I've ever purchased from iTunes. I'm the kind of person who likes to own a hard DVD or Blu Ray copy so this was a big step for me. I still want it on DVD but for now this will have to suffice.
From the get go, this video is full force and in your face. Good, raw, snowboarding. This is DWD's first team video effort and it's to die for. The opening montage goes through who you're going to see in the vid and the last rider they name is Jeff Keenan and it rolls right into his part from there. I really wish his part was longer but I'll take what I can get. Keenan let's us know what's up and nearly "kills himself"" in the process. From there we have Chris Larson's part. Lots of tricks. sick music, his part amps you up for the rest of the vid. Now onto Lucas Ovellette, again, sick music and lots of good trick selection. His nollies are the fucking shit. DWD gave Ben Bogart his first pro model board for this season so his part has a lot of expectations, and deliver on those he does. I knew I wasn't getting through this video without some hop hop and Bogart's part was the culprit. Bogart has earned his pro model with this one, good job my friend. The Rats section is basically a part showcasing all of the riders DWD flows boards to. These d00ds rip and deserve their board flow`age for sure. Brendon Hupp is a street/rail annihilator, and I really dig the song he rides to too. Matt Heneghan and Garrett Swenson share a part that opens with hitting a rail for some youngsters, kids love snowboarding. I love this part. Gangsta rap, dogs, rails...nuff said. Second to last part goes to Chris Brewster. I like him, don't know why, I just do. He seems like a nice guy who'd be fun to hang out with. Also, he shreds. Good music, good part. The curtains go to Sean Genovese. Genovese is the main guy we have to thank for this this video, but also, he filmed enough footy for a 2 song curtain closing ender of a part. Rippage. I've gone back and watched his part a number of times already. To me, at least, his part in this video is what a legendary part is made of. I know I'll be coming back to this video year after year for stokage, but Sean's part is the icing on the cake. He's having fun and ripping the world a new asshole all at the same time. He holds down the fort at DWD and still continues to film all of this sick shit. In a way, I idolize what he does. Cheesy to say I know, but whatever...
Do yourself and Dinosaurs Will Die a favor and go pick up this video...whether it's from your local shop or from iTunes, go get it and enjoy it. It's definitely a keeper and will get re-watched countless times I'm sure. You have my personal guarantee.